The cold weather of the last months of the year makes people a little more attached, intimate, and full of excitement. At Phuong Dong Hotel of the Vinh city, it is partly affected all the conference participants, making the atmosphere at the conference hotter and more exciting than ever.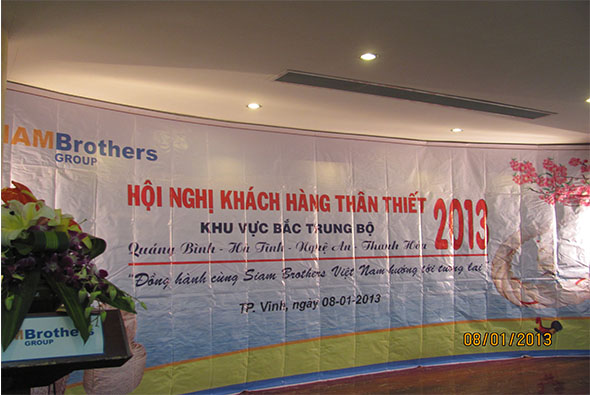 With the participation of the conference, success is distributors, and customers in the provinces of Quang Binh, Ha Tinh, Nghe An, and Thanh Hoa and the participation of Siam Brothers Vietnam Company as Sales Director; Factory manager; Head of Marketing Department; Sales Manager and some support staff from other departments.
Mr. Viet Tien Huynh- Sales Director, introduced the company and expressed gratitude to customers in the past time who have accompanied Siam Brothers VN.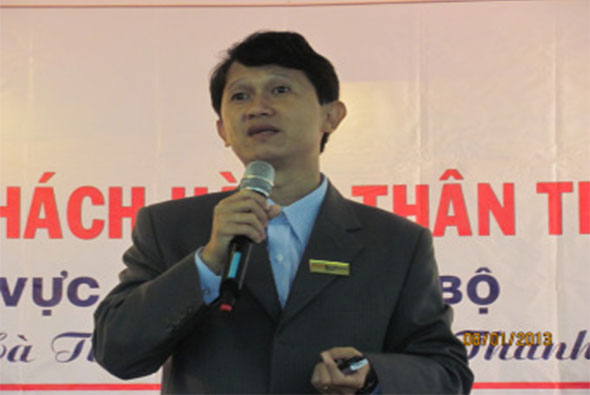 Factory director Mr. Tuan Anh Le Tran presented the product and the product production process to help customers have better judgments and understanding of the products they have been using.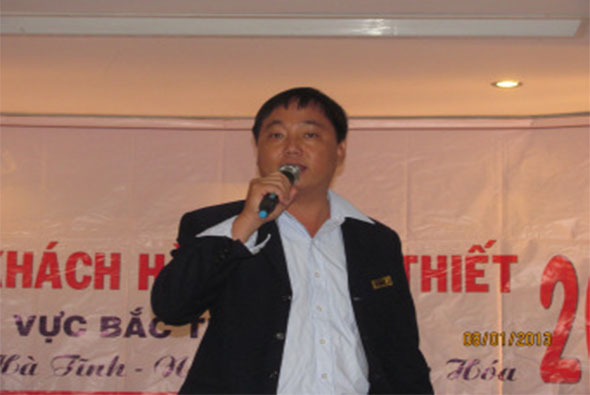 In addition, there are presentations by Mr. Long Thanh Tran - Sales Manager - about business policies and support for distributors, stores, and customers in 2013, summarizing the achievements as well as the business activities and policies in 2012.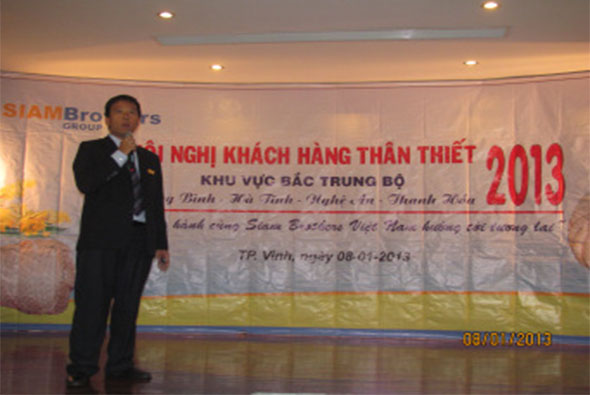 Head of Marketing Mr. Son Pham Tan Hoang gave everyone at the conference an accurate view and a better way to distinguish fake goods and counterfeit goods that are currently flooding the market, those of poor quality that bring damage for the users.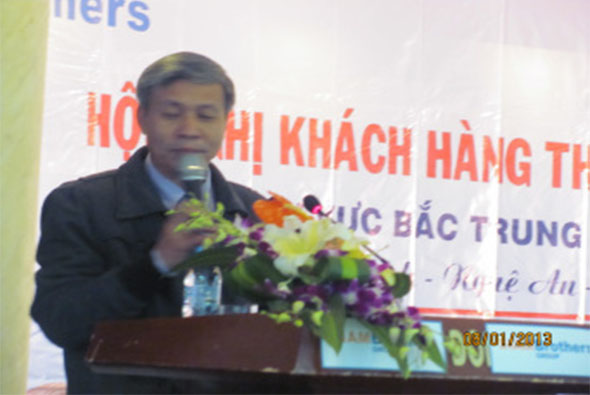 This conference, in addition to honoring and rewarding the performance results of distributors, also aims to show gratitude to loyal customers and aims to further enhance understanding between the parties, and strive for mutual understanding. fight for common development goals in the near future. At the same time, at this conference, many useful comments were also received, making an important contribution to improving production activities and customer service of the Company.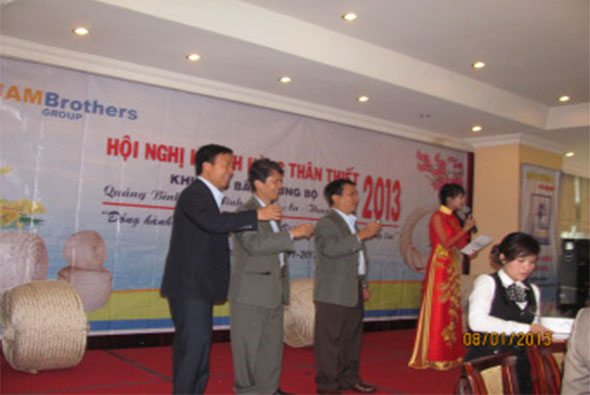 Customers, the Board of Directors and representatives of Siam Brothers VN had the opportunity to interact with each other and enjoy the specialties and cold climate of this young land on the occasion of the end of the year.
This conference is considered a success thanks to the cooperation and high working spirit of Siam Brothers VN employees, as well as the full participation and valuable contributions of customers in the North Central areas.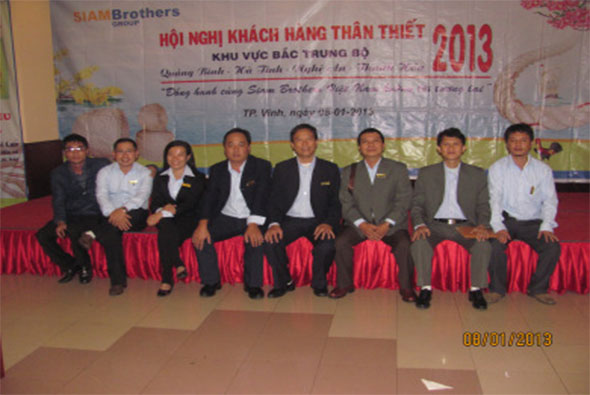 We look forward to seeing the people here and the customers accompanying Siam Brothers Vietnam. Let's welcome a new year with more prosperity, success, and happiness.